In this tutorial, we'll show you how to add an eCommerce Store to your website, by Ecwid.  
Video Tutorial
If you prefer to watch a video tutorial, here it is (otherwise, continue with the written tutorial below):
Written Tutorial
1. Sign up free account at Ecwid site. Click here to sign up.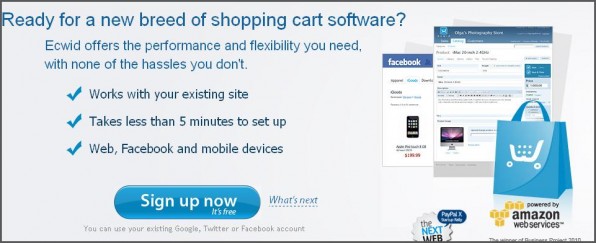 2. There are 2 ways to sign up, you can either use existing account on some popular social online sites (Facebook, Google, Twitter, Yahoo and etc.) or simply fill up the form. So choose which is more convenient for you.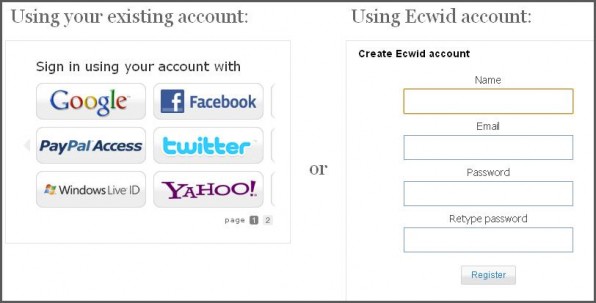 3. Once you've successfully registered, you'll immediately be taken to the Control Panel where you can simply copy the Product Browser Widget Code. Go ahead and copy the code now. Please take a look at the screenshot below.
Note: You may have to set up your own product details such Product Name, Product Price and Description. So be sure to make the changes in your product catalog.

PRODUCT CATALOG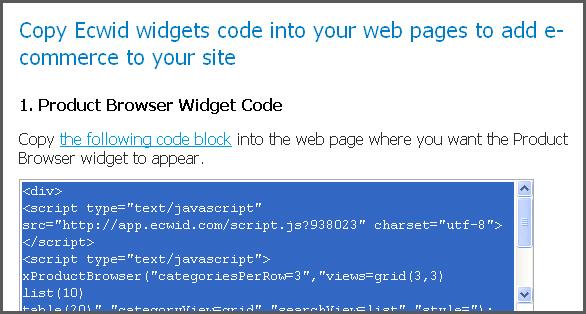 4. Next login to your Iconosite account, then click Edit on the Product web page. Please see screenshot below.


5. Next is to scroll down a little bit to Your Page Content, then click the HTML tool, this will open up the HTML Source Editor tool. Please see screenshot below.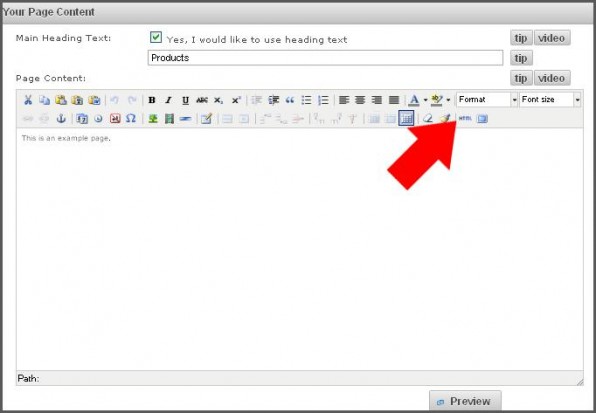 6. In the HTML Source Editor, please paste the code that you've just copied from Ecwid. Click the Update button after doing so. Please take a look at the screenshot below.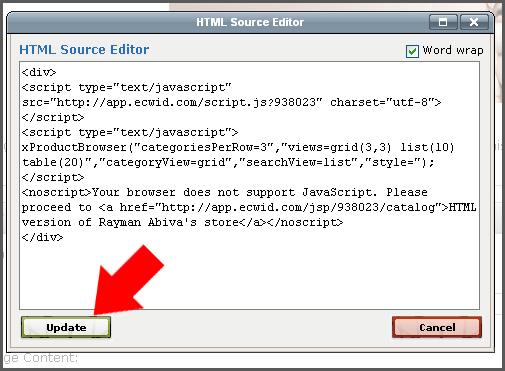 7. Save your work. Please see screenshot below.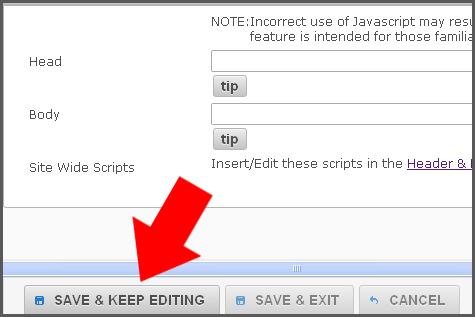 8. Finally check your website, click the Product page to see how it fits.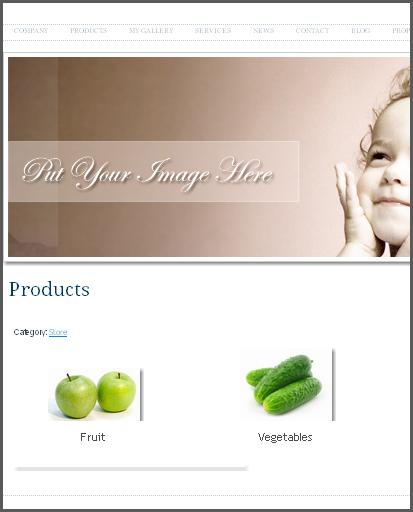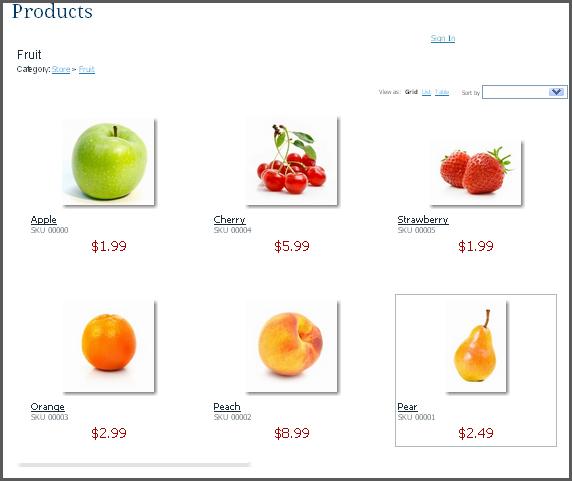 Congratulations!  You just learned how to create a website with eCommerce.  Now you can sell your products and services on your website.